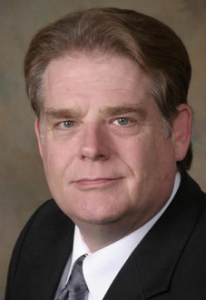 Robert L. Caspar, Jr. is a graduate of Dayton Chaminade High School; Wright State University with a Bachelor in Science in Administration (Major in Accounting, Minor in Finance); and Capital University Law School. At Wright State University he was on the Dean's List and graduated Cum Laude. While at Capital University Law School he received three book awards for outstanding student; was a member of the Order of the Curia; was on the Dean's List as well as an Invitee to the Capital University Law Review; and graduated Magna Cum Laude with a ranking of 8th in the entire graduating 1987/1988 class.
Mr. Caspar received many awards before retiring as a police lieutenant from the Dayton Ohio Police Department after having worked in every facet of the department, including: commanding Internal Affairs; Co-commanding the Hostage Negotiation Team; commanding detective section, vice and narcotics, and organized crime units; and commanding uniformed police units.
He was Honorably Discharged from the Ohio Air National Guard after having attained the rank of Staff Sergeant.
Mr. Caspar is licensed to practice before The Supreme Court of Ohio and all Courts and Agencies of Ohio; The United States District Court for the Southern District of Ohio; The United States Court of Appeals for the Sixth Circuit; and The Supreme Court of the United States of America.
He is a member of the American Bar Association; Ohio State Bar Association; Greene County Bar Association; Dayton Bar Association; The Association of Trial Lawyers of America; and The Ohio Academy of Trial Lawyers.
Mr. Caspar has previously worked as a general practitioner and handled matters in almost every area of law. Today he confines his practice mainly to the areas of Personal Injury, Workers' Compensation, Probate, Criminal Defense, and Labor Relations.